Different loans have different down payment requirements. Mortgages insured by the Federal Housing Administration (FHA) need a 3.5% down payment. Conventional loans need a least a 5% down payment.
If you are buying a $200,000 house, a 3.5% down payment would be $7,000. And a 5% down payment would be $10,000.
Sure, you can put every penny you've saved into your house. It will lower your payment, decrease or eliminate PMI, and protect you against decreases in the market. But you won't be able to pull that money out of your house easily if you need it. It's a good idea to keep some money in an emergency fund for future repairs or other surprises.
A lot of first-time home buyers will use down payment assistance programs to help with their down payment. Contact me for the details.
Don't Make an Expensive Purchase- It's best to avoid making major purchases like furniture, cars, appliances, electronic equipment, jewelry, or vacations until after the closing. Financing furniture with a credit card could jeopardize your credit worthiness during the time it means the most. Using cash to purchase big items can also create a problem because many banks take into consideration your cash reserve when approving your mortgage.
Don't Get a New Job- Lenders like to see a consistent job history. Generally, changing jobs will not affect your ability to qualify for a mortgage loan- especially if you are going to be making more money. But for some people, getting a new job during the loan approval process could raise some concern and effect your application.
Don't Switch Banks or Move Money Around- As your lender reviews your loan package, you will be asked to provide bank statements for the last two or three months on your checking accounts, saving accounts, money market funds and other liquid assets. To eliminate potential fraud, most loans require a thorough paper trail to document the source of all funds. Changing banks or transferring money to another account could make it difficult for the lender to document your funds.
Don't Disregard Your Lenders Requirements- You may have been pre-approved for the loan but your work with the lender is far from over. Your lender will need copies of your bank statements, W2's and other paperwork. It is up to you to get it to him or her as soon as possible. Failure to submit certain qualifying documents could cause you to lose your loan and the financing you need to buy your home.
When your lender gives you a Good Faith Estimate (GFE) there are some fees that can't increase on you at settlement. There are some charges that can't increase above 10%, and there are some charges that can change. Below is the list of charges that can and can't change on you at settlement.
Charges That Cannot Increase!
Origination charge- #801 HUD 1
Your credit or charge (points) for the specific rate chosen- #802 HUD 1
Your adjusted origination charges- #803 HUD 1
Transfer taxes- #1203 HUD 1
Charges That in Total Cannot Increase More than 10% HUD 1
Government recording charges- #1201 HUD 1
Appraisal fee- #804 HUD 1
Credit report- #805 HUD 1
Flood certification- #807 HUD 1
Mortgage Insurance Premium- #902 HUD 1
Charges That Can Change
Initial deposit for your escrow account- #1001 HUD 1
Daily interest charges- #901 HUD 1
Homeowner's insurance- #903 HUD 1
Title services and lender's title insurance- #1101 HUD 1
Owner's title insurance to NAT and NATIC- #1103 HUD 1
Survey- #1302 HUD 1
Effective May 1, 2014, the new income guidelines for some grant programs (80% of median income) are;
1 = $44,750
2 = $51,150
3 = $57,550
4 = $63,900
5 = $69,050
6 = $74,150
7 = $79,250
8 = $84,350
1-8 represents household size.
Now that you have decided to purchase a home in 2014, you must avoid these mistakes at all cost. These mistakes will prevent you from getting your home during the loan process!

1. Purchase  a car or truck.
2. Change jobs or become self employed.
3. Fall behind on your payments.
4. Buy furniture for your new home (wait until you settle).
5. Originate any new inquires on your credit report.
6. Co-sign for anyone.
7. Increase your credit card debt.
8. Make large deposits into your bank account that you cannot document.
9. Spend money you have saved for your down payment.
10. Make any large purchases (this could affect your debt to income ratio).
If you need clarification on any of the above mistakes to avoid don't hesitate to contact me.
Here is the list of lenders for the Baltimore County "NCI" Neighborhood Conservation Initiative Program. This list is subject to change. Contact me for more details.

1st Mariner
Hamilton Federal Bank
The Columbia Bank
PNC Mortgage
Suntrust Mortgage
Carrollton Mortgage Services dba Bay bank
Chase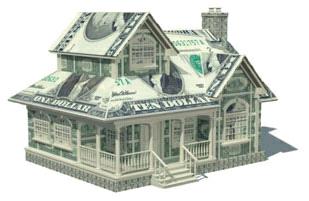 On October 5, 2013, Baltimore County is starting a new homebuyer  program called the Neighborhood Conservation Initative Program "NCI." This program is an effort to encourage homebuyers to consider homeownership in existing residential communities that may or once had a high rate of foreclosed properties. The targeted zip codes within the conservation areas of Baltimore County are; 21206, 21207, 21208, 21212, 21220, 21221, 21222, 21224, 21227, 21228, 21229, 21234, 21236, 21237, 21239, 21244, 21093, 21117, 21133, 21136.
Highlights:
1. Must complete homebuyer education curriculum: two workshops & one-on-one counseling with a Baltimore County affiliated Housing Counseling Agency before signing a real estate contract.
2. Qualifies for a fixed rate mortgage with a Participating Lender (contact me for list).
3. Gift contributions may not exceed 3% of the sales price.
4. Buyer's proposed post purchase housing and total debt ratios cannot exceed 31% and 43% respectively of the gross monthly household income.
5. All properties purchased with NCI funds must have an appraisal.
6. Existing dwelling may be vacant. New construction is excluded.
7. Can be used to purchase single family detached, semi- detached, townhouse, and condominium unit.
8. All properties must meet livability code or meet livability code with minor rehabilitative (per the home inspection). This loan may not be used for any rehab.
9. Has had a satisfactory home inspection and has been certified as meeting the federal Housing Quality Standards (HQS) using an inspection firm from the County's pre-qualified list.
10. 60 day contracts are required.
11. HUD owned properties are eligible.
12. NCI loan amount $20,000 (of which up to $10,000 is required to be used for down payment or principal curtailment. All $20,000 MUST be used.
13. Buyer's minium cash contribution is 5% of gross annual household income.
14. Primary  loan- loan principal is repayable upon the earlier to occur of sale, transfer, refinance, default on primary loan, or discontinuance of borrower occupancy in the home.
15. If the property is being purchased as leasehold the ground rent must be redeemed using closing cost funds (if redeemable).
These are some of the highlights of the Neighborhood conservation Program "NCI." The terms and conditions of this program is subject to change. next week I will post the hosehold size and income limits. If you have any questions about this program just contact me.
The rental market has been very hot over the past couple of years. This has created a lot of opportunity for rental scammers. Some potential renters are now more aware of scams, but because scams have gotten more sophisticated, most are not sure they know how to avoid them. The Better Business Bureau (BBB) recently put out an alert for online rental scams. According to the BBB, rental scammers will copy the information from a valid online listing and post it onto another site. The scammers will then send you information to fill out and ask you for money. Once they have your cash, they move onto the next victim.
I've had several of my rental listings posted on other online sites with different rental prices. Always make sure you are dealing directly with the owner of the property or the listing agent. If you have a rental property that you are not sure if its a scam, contact me with the information and I will do some research for you.
The first step in the home buying process is to get pre-approved by your lender. Please make sure that your lender reviews the last two years of your tax returns before issuing you a pre-approval letter. The reason this is so important is because I've had at least 10 clients that have been referred to me with pre-approvals in hand that did not qualify for what their pre-approval letter said. Their lenders did not review the clients tax returns before issuing the pre-approval. I asked the clients a couple of questions like "do you write off uniforms, gas mileage, and other non-reimbursable items on your tax returns." All of them told me yes, so I sent them back to their lenders to have them review their tax returns. After each of the lenders reviewed their clients tax returns they found that the buyers did not qualify for the original pre-approved amount. If I would not have caught this up front those buyers contracts  would have fallen apart on their properties after the lender would have collected their tax returns and noticed the information.
Most good lenders and especially the ones I work with, will not issue you a pre-approval letter until you have provided at least 30 days of paystubs, 2 months of bank statements, 2 years of W-2's, and 2 years of  tax returns. Don't let your transaction fall apart  because your lender has not reviewed your tax returns before you have found your house! If your lender doesn't ask to reveiw your tax returns tell him or her you want them reviewed anyway. In the past you did not have to worry that W-2 employess would be writing off items on their tax returns but we have noticed accountants being very creative and writing off many items which lowers the buyers tax liability but also lowers their buying power.
Over the last couple of months I've had several clients  cause a delay with their settlement because they were making cash deposits into their checking or savings account without a verifiable paper trail for the source of the funds. Most banks or lenders will require that you provide them with two months of your bank statements from your checking and savings accounts. If they see a deposit that was made to your account that did not come from your pay check you will need to explain the source of those funds. If you lend a friend $500.00 and your friend gives you the $500.00 back in cash and you deposit the money into your bank account, you will not be able to use that money towards your downpayment or closing costs. If your parents were to give you money as a gift towards your home purchase you can not deposit the money into your account without following guidelines on how to receive gift funds. If you have any questions or concerns about cash deposits or how to receive gift funds contact me for more information. Cash deposits will stop you from getting your home!